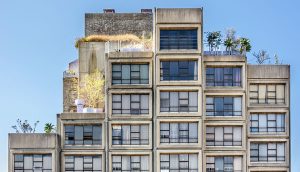 We can carry out inspections and prepare reports in matters that may be subject to litigation or arbitration, and in various jurisdictions including civil matters in the Court, Office of Fair Trading (OFT) and NCAT matters when mediation and resolution has been unsuccessful.
The reports and any evidence given will be in accordance with the Expert Witness Code of Conduct, as an Independent Consultant.
Neil has provided reports and given evidence in many building disputes. This includes Specific and Special Purpose Reports, Strata and Body Corporate Reports, concrete cancer, water penetration, and preparation of Scott Schedules.
We can assist with the resolution of disputes, representing either the owner, owners corporation or contractor, and aim for equitable and fair outcomes.
Neil's training and experience with the Builders Licensing Board and Building Services Corporation, included completion of Dispute Management, Resolution and Mediation at the Centre of Communication Studies.
Neil will act on behalf of his client and in accordance with the Expert Witness Code of Conduct. This can save all parties considerable time and legal expenses, and possibly avoid the need to have the matters decided by the Courts.